Vegetarian Diet Questions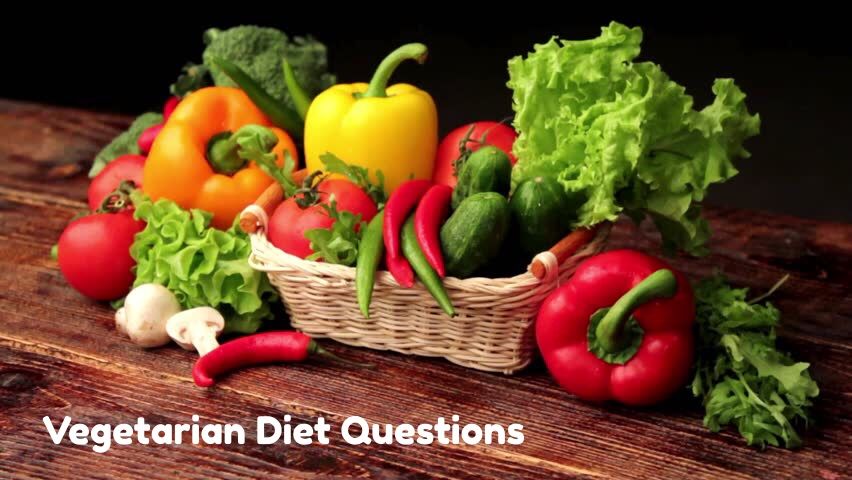 Have you ever considered a Vegetarian diet? Have you ever tried it for yourself? Here are some basic questions and answers for you to consider.
WHAT IS A VEGETARIAN DIET?
A vegetarian diet includes foods from plants only. That means that you'll only eat fruits, vegetables, legumes, grains, seeds, and nuts.
There are some variations on this approach, where certain people would include dairy products and even eggs. These variations are referred to as Lactovegetarian and Lacto-ovovegetarian. Moreover, there is yet another variation on the approach where certain individuals will actually include some white meat and fish in their diet: chicken and fish, but no red meat. These are often referred to as Semi-vegetarians.
IS A VEGETARIAN DIET MORE HEALTHY THAN OTHER DIETS?
Some studies have shown that, generally speaking, vegetarians have a lower risk for obesity, heart disease, high blood pressure, diabetes, and some forms of cancer. There is, however, no definitive proof that all vegetarians are healthier and will never develop these conditions/diseases.
The mere fact that you will only eat vegetables will not ensure that you are healthy, especially if you are missing out on certain nutrients found in meat/dairy/eggs. For this reason, vegetarians need to supplement properly in order to ensure a well-balanced macronutrient and micronutrient intake.
WILL BEING A VEGETARIAN CAUSE YOU TO LOSE WEIGHT?
Yes and No.
Yes, because you're likely to fill up on lower-calorie, high-fibrous foods that are more likely to keep you satiated.
No, because if you eat more calories than you burn, your body will turn those extra calories into stored fat, regardless of what food source they came from.
IS A VEGETARIAN LIFESTYLE FOR YOU?
Only you can answer that question. You can take 1-2 weeks and give it a try, and see how you feel. If you do, feel free to get back in here and let me know how things worked out for you.
WHAT NOW?
This is only a general post on the subject. It only scratches the surface, so you will have to dig deeper, much deeper, if you are to have a thorough understanding of this way of eating. It really has to be a lifestyle change for it to make any lasting difference.
When you do your own research, and when you listen to your own body, you will find out what works best for you.
Questions? Thoughts?
Post them below.