1 Hour of Running…???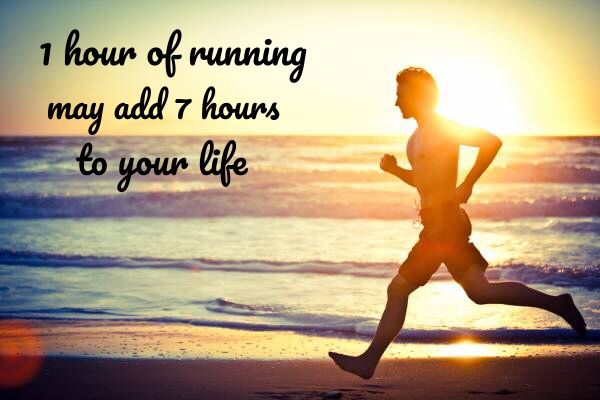 A new study published by New York Times says that running to 1 hour may add as much as SEVEN HOURS to your lifespan. Overall, the study found that individuals that run on a regular basis may increase their lifespan by at least three years.
Even when running for as short a period of time as FIVE MINUTES, the study shows the possibility of an increased lifespan in individuals that do it.
The new study reinforced earlier findings, supporting data that indicates that no matter what pace or mileage runners would engage in, the average lifespan increase in a typical runner would be at least 40 percent. This held true, the study states, even when some of the runners had a history of smoking, drinking, and other related health problems.
There are other kinds of exercise that will yield similar benefits, such as walking, cycling, swimming, the study says, but running seems to beat them all.
The only arguable part of the study is that it cannot determine how much of the acquired benefit is owed to running alone, and how much of it is owed to a healthier lifestyle that runners might engage in! In other words, people who exercise on a regular basis might also make wiser choices when it comes to nutrition, rest, substance abuse, etc.
Even with this added uncertainty, the study maintains that there is sufficient data to support the idea that running could and will add years to one's lifespan.